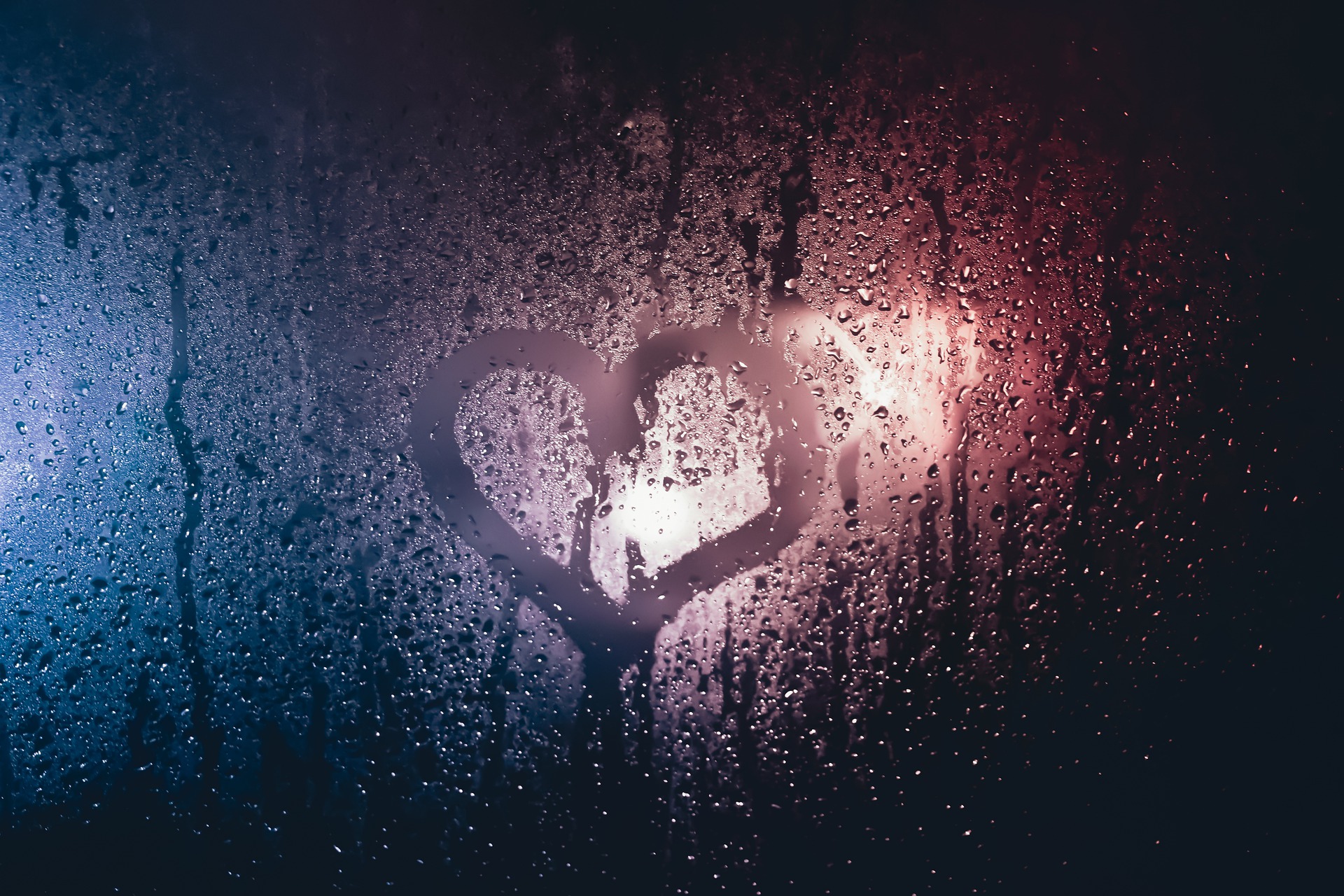 The best places to make love outside the bed!
Making love in the privacy of your home is fine! Even if your bed is very big, sometimes you want to have hot sex outside of those too familiar sheets. Doing it everywhere is even better! Are you tired of doing it in the same place and in the same positions? Make love on the washing machine, on a table, there is only the embarrassment of choice in this house of pleasure (or apartment, yeah we know). We give you the list of 6 places to make love outside your traditional bedroom!
Make love in the shower
To have your back to the wall, literally! Perfect for heated lovemaking, the shower brings a sensual touch to your lovemaking. The hot water running over your skin, the traces of your bodies on the fogged windows, the wet hair of your partner… everything is there to spice up your sex life. And if that's still too sweet for you, then you can always try to make love outside, in public! But be careful, you're risking a lot 😉
Don't forget to close the bottles of soap and other shampoos well, before you go for it: a fall is quick! Make sure you've cleaned the shower well before embarking on this sexual adventure, microbes… 
Try it on a table
You can do everything on a kitchen table. Work, cook, eat, and why not lay someone down? A table of any kind can be a great place to make love outside of bed. If you opt for a low table, one of you will have to be on your knees 😉
If on the contrary you choose a rather high table, then your partner will stay standing while you can position yourself on your back, with your legs in front of them or around their hips. Strong sensations guaranteed!
We can even assure you that during your next group meal on this same table, you and your partner will exchange complicit glances, knowing full well what you did on it! 
In front of a mirror/against a window
Do you love to admire your partner's body during sex? Or even watching yourself? We know that the simple suggestion of someone watching you and your partner make love raises the tension. Having sex on the sink has a very exciting side! You'll get to experience or rediscover that feeling of doing it on the sinks, and, if you're facing the mirror, your face grimacing with pleasure will excite your partner 👀
So obviously, it's better to make love against a window when you're rich and own a penthouse overlooking all of New York. It's safe even! But there's nothing stopping you from trying it at home after dark! House, apartment, it doesn't matter as long as you put yourself in that seductive mood. Dimmed lights, a few candles, and suggestive outfits. A little role-playing to top it all off, and then you're good to go!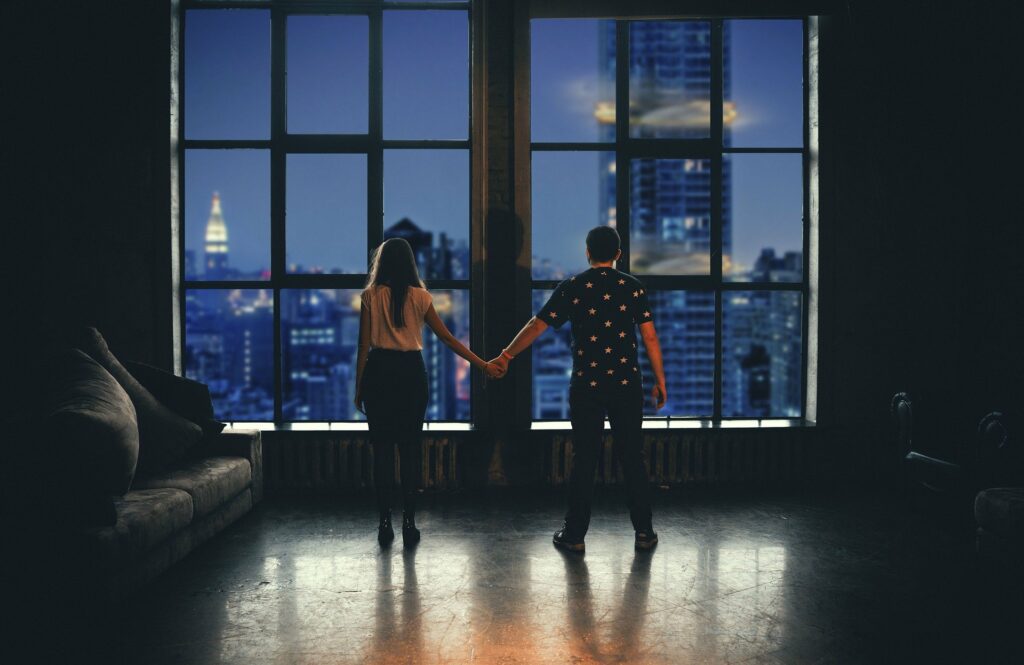 To vibrate: make love on the washing machine
Come on, let's climb on the machine? Or maybe you prefer your dryer? We want it to vibrate, to shake! They say that having sex on a washing machine during the spin cycle makes you orgasm faster, or at least it's easier. Plus, it's a classic fantasy, vibrant and very exciting. After that, everyone has their own fantasies!
It's best if you have a Pinterest-worthy laundry room and not one in a dimly lit basement. But you never know, the humidity, the darkness… Why not after all 👀
So, start a laundry and have fun while you two make love on your washing machine. Once the spin program starts, you can enjoy the vibrations of the machine. Satisfaction guaranteed! The choice of positions is as wide as making love on a table: one on the back, or on the side, legs stretched, bent or around your partner's waist, etc… Let your imagination run wild, or your knowledge of the Kama sutra😉
All moves are allowed!
For the original: make love on the floor
At first glance, make love on the floor is a lot less enticing than having it in a comfortable bed, we'll give you that. So why try to do it on the floor? There are several advantages that will delight you, especially if you are away visiting your family or friends… First of all, the floor is a bit seasonally resistant, in the summer it is cool, and in the winter between the carpets and heaters, it is rather warm (we are not talking about a sauna either, but hey). If to that you add blankets and a little drink in front of a fireplace… There, it is the must. 💦
Now if you want to know the real big argument, know that the advantage of having sex on the floor is that it does not make noise. That's right! Well, it's not very comfortable, but at least you'll be able to go with confidence without the risk of having a wobbly bed that regularly bangs against the wall, or a mattress that squeaks because of the springs, no risk of waking up your family or friends, and therefore less risk of being surprised!
For the more adventurous, you will be able to experiment with most of the Kamasutra positions. Be careful, if you opt for a position on the floor, remember to protect your knees, otherwise… hello chafing 👀
Basic but effective: on the sofa
The couch is the easiest alternative if you want to make love somewhere other than your bedroom. It's just like having sex in a bed, but much warmer! You'll be lying down too, so it'll be pretty comfortable too. Unless you want to mix positions, the couch is not a very ambitious choice! However, it may be easier for you to do any position: kneeling, straddling, standing, leaning over the back, or lying down…Be creative, but be careful of the angles of the furniture. It might hurt! And once that hot moment is over, grab something to eat, and let's go chill in front of a show or a movie!
To avoid unpleasant surprises once your euphoric rush is over, remember to put a blanket, plaid, or towel underneath you, if you don't want to ruin your furniture (well, you're going to soil it anyway). Do these ideas inspire you to make love somewhere other than in bed? From now on, you'll never look at your house the same way again!