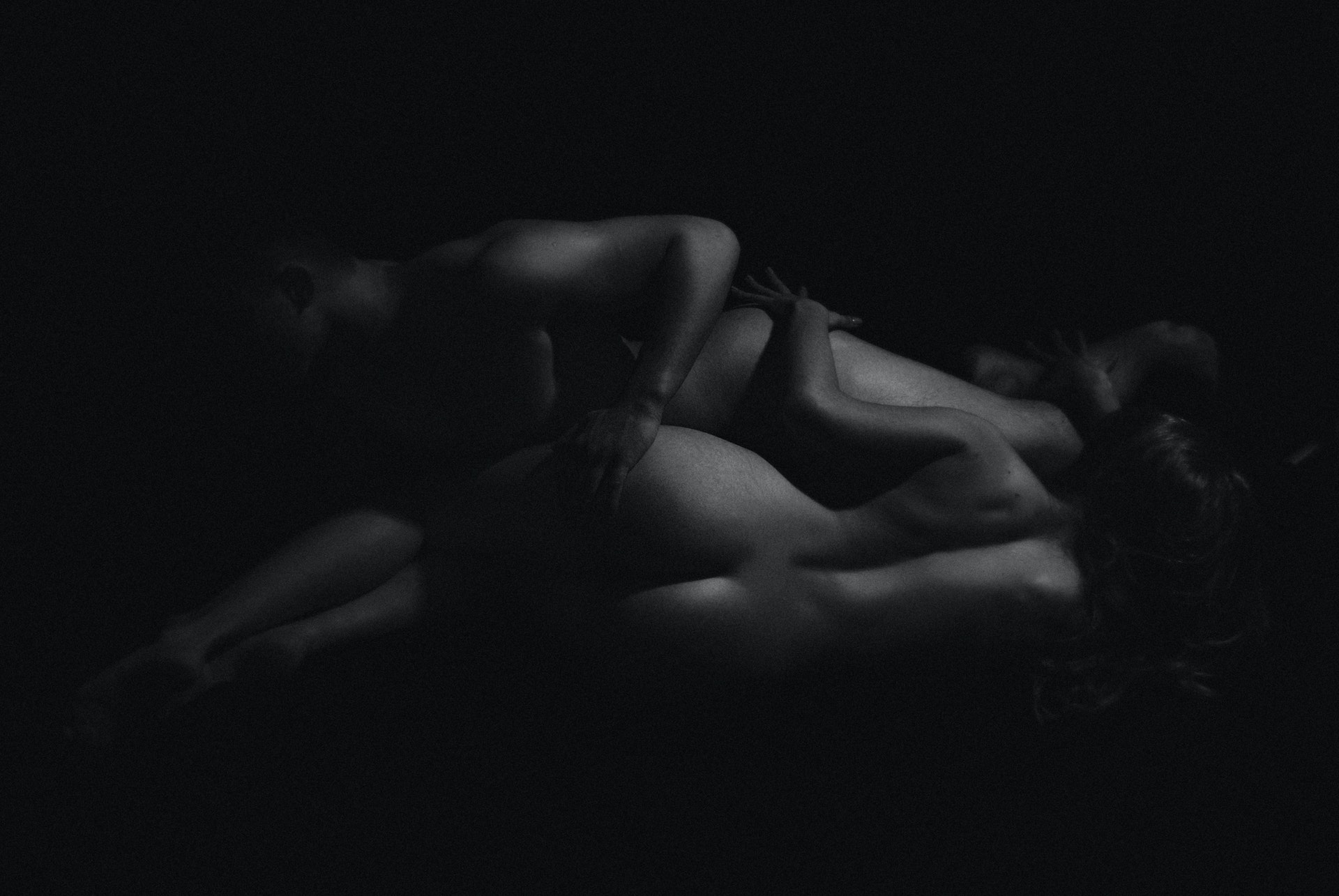 Accessories to make love: what to chose and how to use them?
For those who are not lucky enough to be able to vary the pleasures in bed by making love elsewhere than in a bed, or outside… And for couples who have not invested in the purchase of sex toys, we have made a list of accessories to make love that you can use according to their usefulness during sex. Whether it's to turn your partner on, to hurt them (gently, a safeword is required) or to tie them up… We've got almost everything! For the rest, we leave it to your imagination 😏
Turn up the heat with these accessories to make love! 🌡 
Ice cubes to turn up the heat!
We're talking about turning up the heat, and we'd advise you to use an ice cube. Yes, it may sound quite paradoxical. But it is however this little accessory that is most used when it comes to getting new sensations to your partner your partner! Have them suck on it, melt it lightly in your fingers before applying it to their body… There are dozens of ways to use an ice cube to titillate your significant other's sensitive areas! 💦
Enjoy a banana, or two! 🍌
This is the most suggestive food of all! Although there's also eggplant, and cucumber, and courgette, and peach… Wow, that's getting to be a lot. 🤯 A little reminder: eat 5 fruits and vegetables a day! So, where were we? Oh yeah, it's one of the most suggestive and erotic foods. If you want to suggest certain things, it's a good accessory to make love, edible one at that, to raise the temperature! You know how to eat a banana, we don't need to draw you a picture. But when in doubt… Don't hesitate to eat this forbidden fruit in a suggestive way in front of your partner, just to raise the excitement! Now, for hygienic reasons, don't try to use it for other purposes… It's rarely successful in this case.
Light the candles!
This accessory is a perfect transition to the next category. It is a prop that can raise the temperature and also be slightly painful, but a great source of pleasure. Light a candle, wait for the wax to melt and before your partner has time to notice, gently drip a few drops of wax. We're not talking about burning your other half's skin to the bone, but often slight pain is a source of pleasure as it helps release endorphins. This is literally the pleasure hormone! This is what we are trying to provoke here. 👀
A quick reminder in case you forgot… It is imperative that you and your partner are warned of the risks of props that can cause pain, and that you establish boundaries and safety. All these games are based on communication and trust within your couple! 
Pain, a source of pleasure with these accessories to make love ⬇
The sensory stimulator, aka the Wartenberg's wheel
Apart from its name, which is almost barbaric, and which does not really give you any desire, we can assure you that this little roulette, the Wartenberg's wheel, will stimulate you! This is its main use. The spikes of this sex accessory are designed not to penetrate the skin, so don't force it… And above all, change accessories to make love if you see that this one doesn't provide enough stimuli and sensations to your partner! 
The leather riding crop and the wooden spanking paddle
This is clearly a dominance/submission dynamic within the couple. It is in these relationships that we use the most accessories to make love. These often impressive props allow you to spank your partner and generate excitement in him/her. You can even imagine a role play with a teacher and his/her bad pupil, who will receive a punishment once the class is over… 😏
It is customary not to slap with great force and momentum. Very small strokes will be more than enough, it's the repetition that will cause the hormones to rise!
The whip, but not the Indiana Jones' way
Even if the desire to play Indiana Jones is tempting, we advise you against using a long whip. Instead, use a whip with several links if you want to raise the temperature a bit. Again, the person with the whip in his or her hand should not use all his or her strength. In this case, apprehension and repetition are the drivers of excitement. You can simply slide the whip sensually over the body, without ever whipping your partner!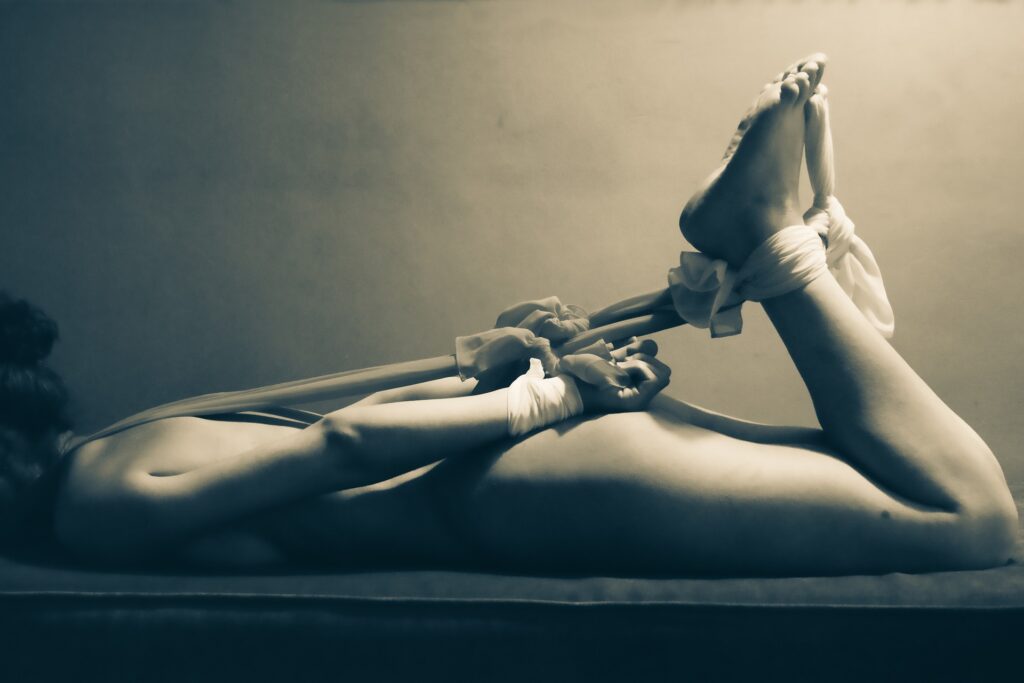 To tie up, use these accessories to make love! ⛓
The objects used can steer your lovemaking towards more BDSM, bondage-domination-sadism-masochism relationships. If you don't know how to approach this topic or don't have this kind of fantasy, we advise you to refer to the "turn up the heat" category or to invest in more traditional toys 😉
Ropes and lasso, Lucky Luke style
This is definitely the most common and obvious accessory if you want to be tied up or to tie up your partner. We don't recommend using a damaged sailor's rope or even a jute rope, which could hurt you more than turn you on. The art of tying up is called Shibari. There are several types of specialised ropes: hemp, cotton, or even curtain tiebacks!
Satin ribbons for softness in restraint… 🎗
The advantage of using silk or satin ribbons is that you will be able to tie your partner up without fear of them getting hurt. It is a material known for its softness and eroticism! Yes, ribbons have an exciting side. Also, you don't risk squeezing too hard, and above all, if you ever get tangled up, you won't have any trouble cutting them! (we don't recommend trying to cut the rope, it would be long and dangerous)
A set of handcuffs to play safely
Not everyone is lucky enough to wear a uniform and therefore have a set of handcuffs at home. So if you and your partner want to play out scenarios and other naughty role-playing games, you can always use a couple's app, such as PleaseMe, to set the tone, but you'll still be missing the main accessories: handcuffs. However, we recommend that you choose them carefully by buying them in a specialised sex shop, for example. It is certain that iron will not be as pleasant as fur! 👀
And if you don't have the budget or inclination to invest in ribbons or ropes, or even handcuffs, there's nothing to stop you using a scarf, a scarf or even Mister's tie 🥵 In fact, there's a good chance you'll be even more turned on than with simple accessories! We know you're already looking forward to trying all these accessories to make love… Maybe tonight?