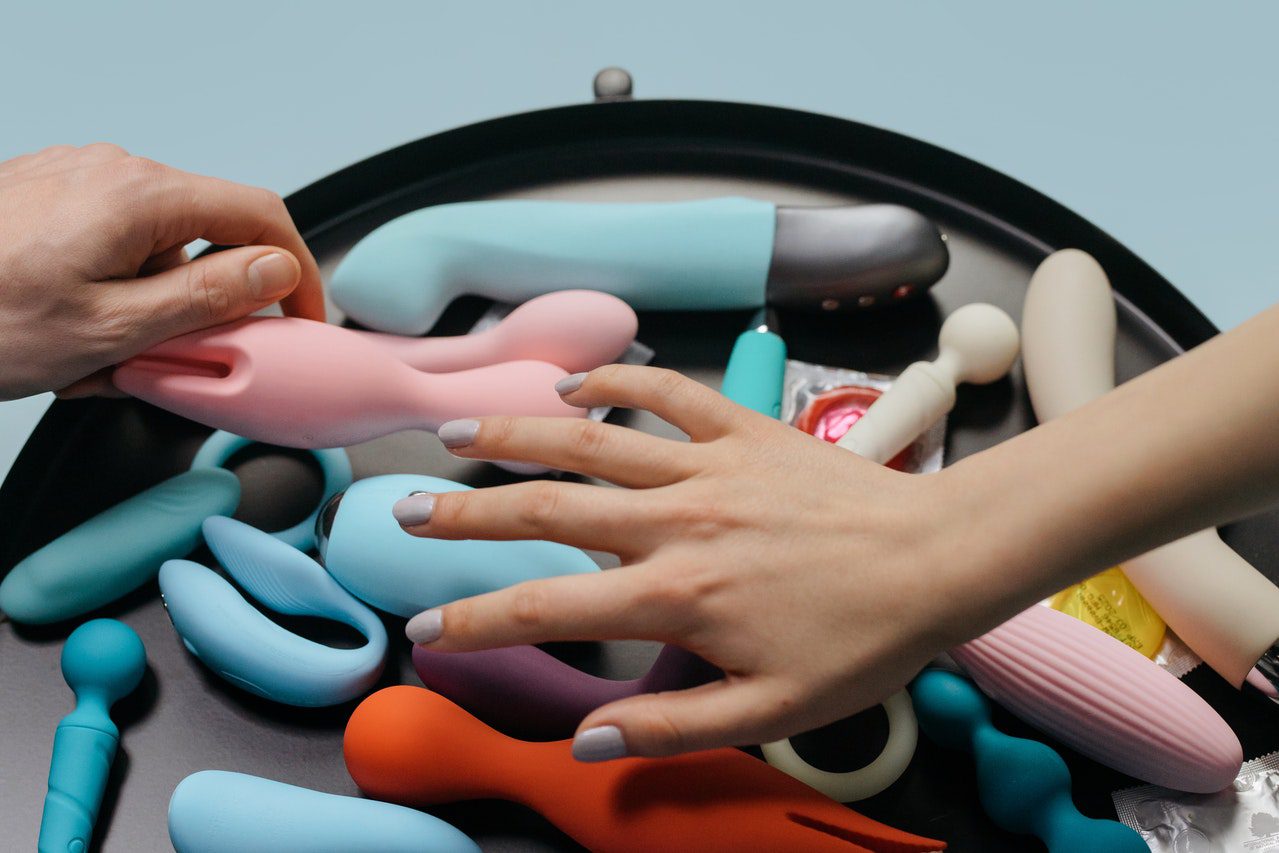 Top 10 sex toys with strange shapes
You knew it ? There are a multitude of sex toys, enough to explore different pleasures thanks to their shapes, their modes of vibration and the areas they stimulate! Alone or as a couple, these objects of pleasure innovate, the brands sometimes offer us gems. And we will present you some of them in our top 10 sex toys with strange shapes 🤩!
1. The strap-on…without a strap!
We start this top with this new strap-on for women.
Less ties and more fun! In fact, for this sex toy to be maintained, a first woman inserts the round part into her vagina (do not hesitate to use a lubricant if necessary and to insert this part gently if you are not familiar with this type of object ), she is then ready to penetrate her partner. No more straps and other harnesses to fix! Moreover, several sizes and colors are available, perfect to adapt to all morphologies ! 😍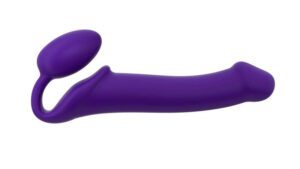 2. In second position: the stimulator for couples!
This sex toy stimulates two areas at the same time, perfect for starting anal practice, for example, or for having fun together! You know what ? It benefits from a nice reduction thanks to the sales, what are you waiting for to treat yourself? 😏
3. A little bunny for big fun!
This sex toy will seduce you both with its cuteness and its 10 vibration modes (yes, 10 modes!). An ally for female pleasures alone, or to warm up your foreplay as a couple (be careful, your partner shouldn't become jealous of this cute rabbit 😱).
The little extra: it is fully waterproof, in the shower or in the bath 💦, nothing scares him !
4. A flexible sex toy for endless uses!
With this object of pleasure, whatever your desires, you will be able to satisfy them. Indeed, even if it looks like a bird (or a fish? 🤔) its current shape changes thanks to its flexibility to use it on the chest, the clitoris, around the penis, etc. Its strong vibrations will please your erogenous zones and those of your partner!
5. Penis ring, clitoral stimulator and an anal toy: all in one!
We continue our top of strange sex toys with this somewhat difficult to describe pink and purple object. And if it is complicated to attribute a feature to it, it is simply because it combines at least three! This sex toy offers a penis ring, balls that will stimulate the vagina or the anus, and finally a vibrator completes this object of pleasure, enough to satisfy everyone.
6. The double…snail stimulator 🐌!
How about a snail-shaped sex toy? After all the rabbit has become a master after the duck, now place for the snail 🐌! This sex toy makes its debut like a leader by stimulating the clitoris and the G-spot at the same time, with a maximum insertable length of 14 cm, it will appeal to all body types! It also allows you to play with a second person who would come and stand on the other side of the sex toy to take advantage of the second snail 😏.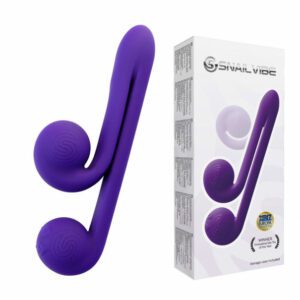 7. The perfect sex toy for lovers of modern art 🤩
In transparent glass, this object of pleasure can also be used as a decoration for those who would like it (you have to face the guests 👀)! The touches of color bring a little something to the object and its uneven parts on the sides will stimulate your vagina or your anus as it should.
8. Bulletproof!
With a refined look, this bullet sex toy will prove to you that it's not the size that counts for maximum pleasure! Indeed, it is discreet and will blend in perfectly with a lipstick in your handbag. Perfect for pleasures on any occasion and perfectly concealed !
9. It ignites!
A sex toy that stimulates you in three places at the same time, it does exist! With the Holey Trinity discover a fiery object and its three tongues ready for anything to take you to 7th heaven using their 10 modes of pleasure 🔥!
10. Have you always dreamed of having a tail? This one will please you 😏!
Become a fox man or a fox woman with this anal plug that will embellish your pretty buttocks 🍑. With this sex toy, the sensations will be increased tenfold during penetration or masturbation, it is also perfect for your role-playing games!
What did you think of this top 10, have you discovered your next favorite object of pleasure? Do not hesitate to share your nuggets with wacky shapes in the comments!
And to spice up your evenings as a couple, test our Truth and Dare app for couples by downloading it here: