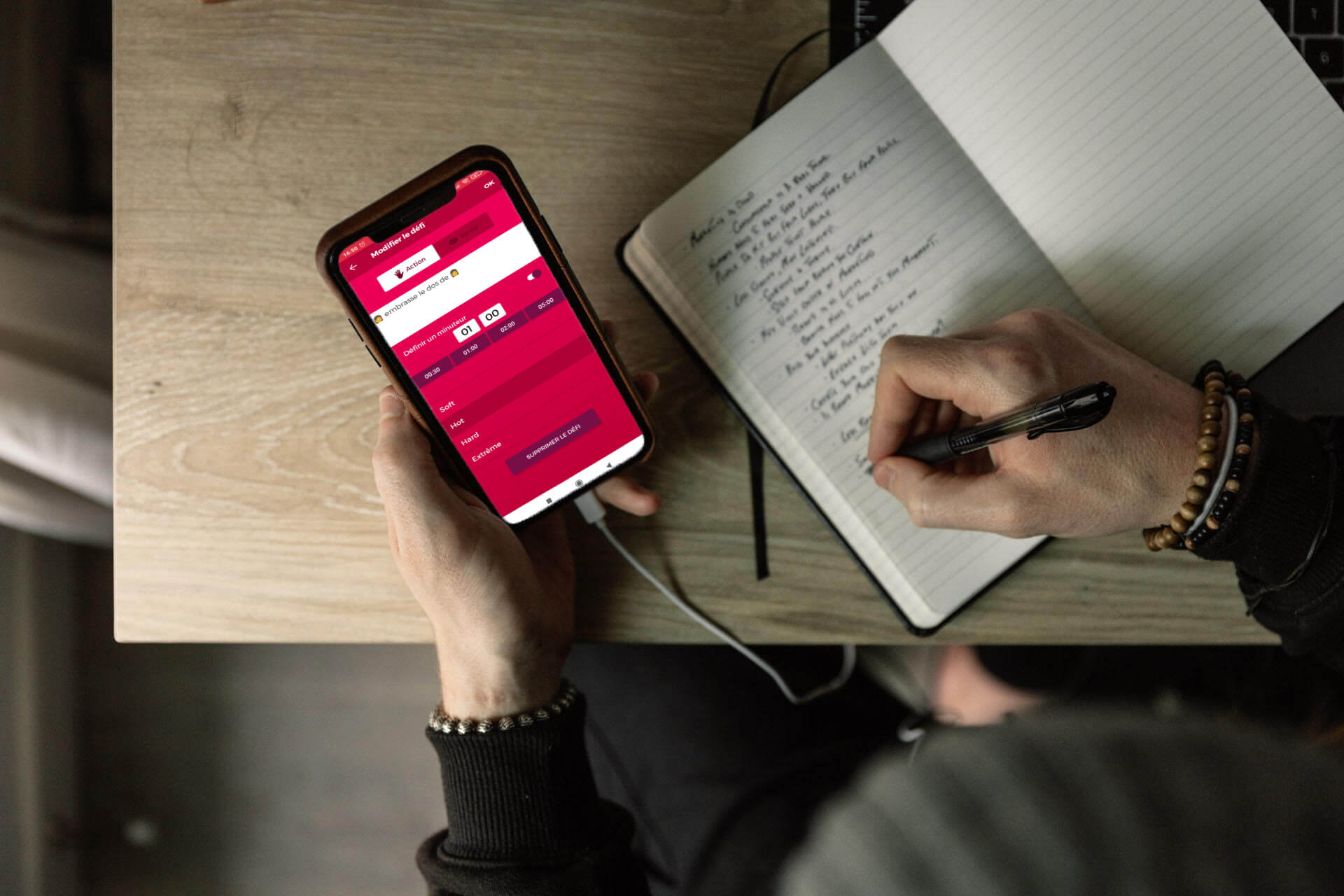 Customized Dares: What You Should Know!
Want to add your own truth and dare challenges! Now it's possible with the "Customized dares" feature!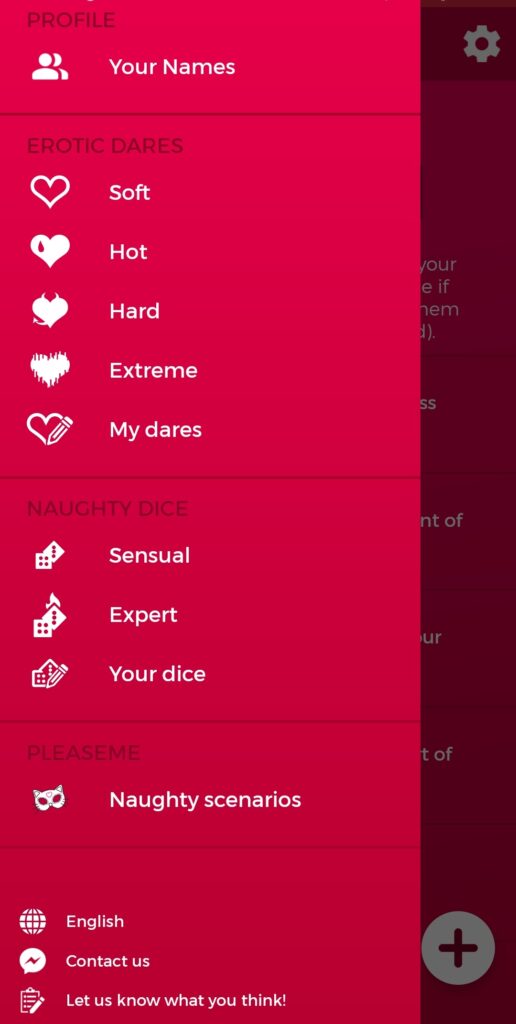 In the application Couple Game, you have the possibility to write your own dares. To discover this function, go to the "My dares" level located in the menu of the app.
Here's how it works
👨 indicate a man
👩 indicate a woman
😏 indicate a random player (man or woman)
You have to start to write your dare with an emoji. If you add 👩, then the dare will always be given to the woman. And if you add 👨, it will always be given to a man. If you add the emoji 😏, the game will select a random player. If your dare include more than two players, you can add as much as you need. When you start, the emojis will be replaced by the players' names you've entered.
Example of a correct dare:
👩, kiss the back of 👩
In game, it will display like this: "Julie, kiss the back of Laura"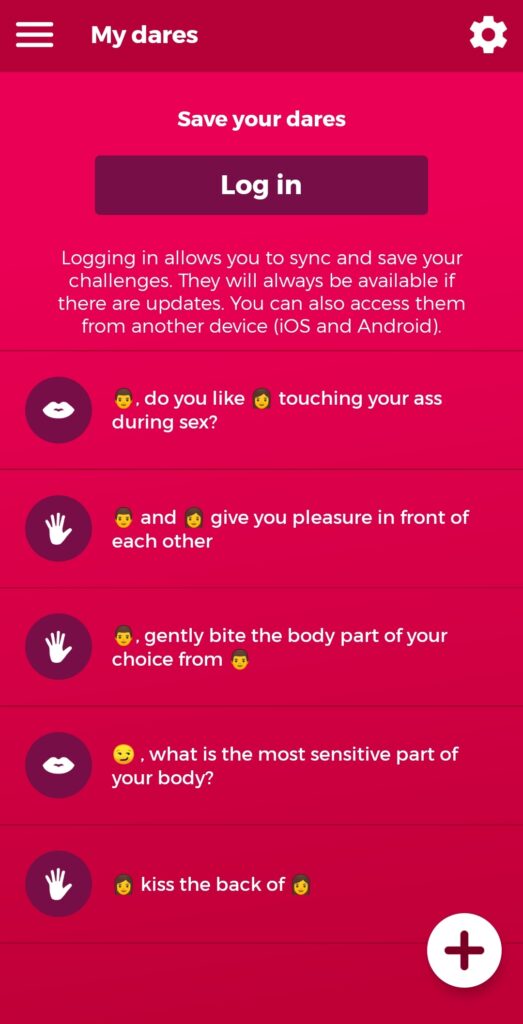 Writing tips:
If you use the neutral emoji (😏) the dare will target everyone, there will be no gender distinction between players (male, female).
Example: 😏, gives a nickname to the penis of 😏. This dare could give "Tom, give a nickname to Julie's penis", or the reverse, a chance in two!
If you play with several people, using the same emoji will not make the same first name appear twice
Example: 👩, licks the belly of 👨. 👨 will then have to kiss 👩. If you are at least 3, this dare will give: "Julie, lick the belly of Tom. Damien will then have to kiss Laura".
If you are playing as a couple, you should not add more than two emojis to your dare.
Organize and save your personalized pledges: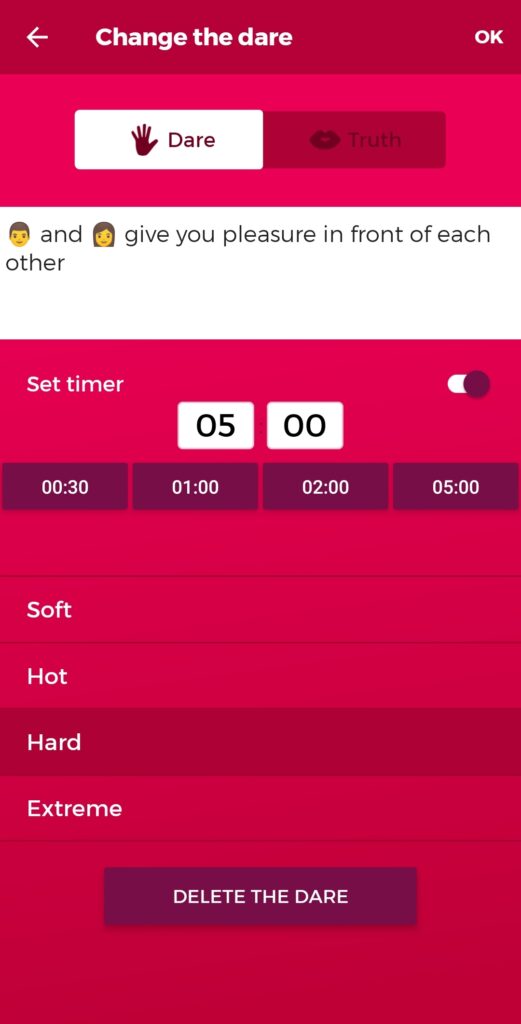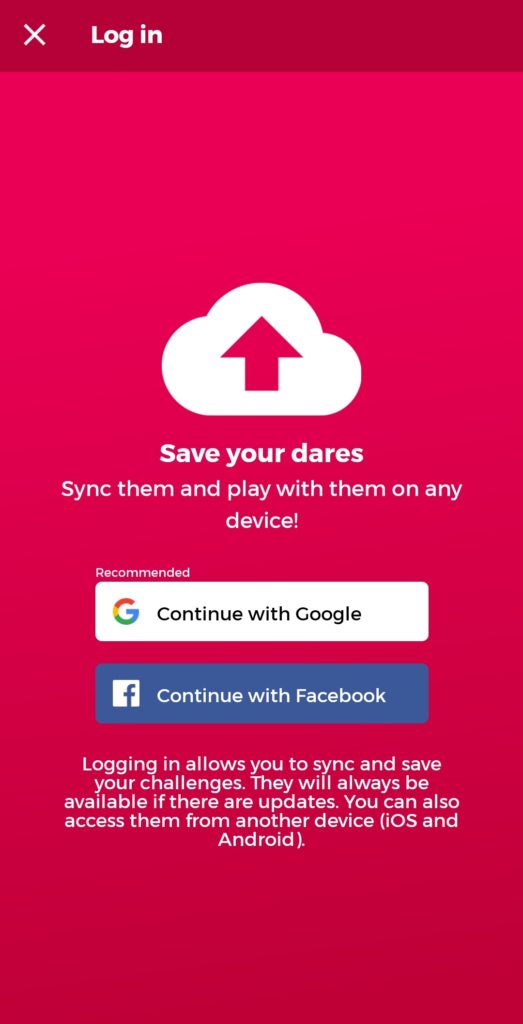 When you have finished writing your dare, you can choose whether it is an action or a truth, but also place it in the level that best suits you: Soft, Hot, Hard, or Extreme.
In order to be sure not lose your carefully written dares, do not forget to log in with your Google account (we recommend the connection with Google, the one with Facebook generating bugs.) This will save your dares. Thus, if you uninstall the application or change your phone, all you have to do is log in again to see your dares reappear! Of course, no dare will be published on your Facebook wall if you have logged in with it, and we do not store any information about you.
Play with your own dares!
You can choose to play only with your personalized dares, or to mix them with the dares already existing in the game, and written by us. A word of advice: Do not select "Play with my personalized dares only" if you do not have a large quantity of them, because the game may end quickly.
Want to share some ideas?
We still want to improve the custom dare editor a lot in the future, and your ideas are very important! We are already working on enabling you to sort them, filter them, and use a search field to see all those you may have already written on a specific topic, for example.
You are also some to ask us if there is a computer version, more pleasant to create your dares with a keyboard. We have noted it, maybe it will come one day?
If you have any ideas and suggestions for improving this truth and dare maker, send us a message on Facebook Messenger!
And check out more articles about our app's functions here.