Naughty dice game: all you need to know!
If you're looking for a naughty game to spice up your nights, while having fun with your partner, you're in the right place. Our Couple Game app offers different levels of truth and dares, but not only… We've also added another little game to this app, a game asked a lot by our users. We're of course talking about the naughty dice game! ?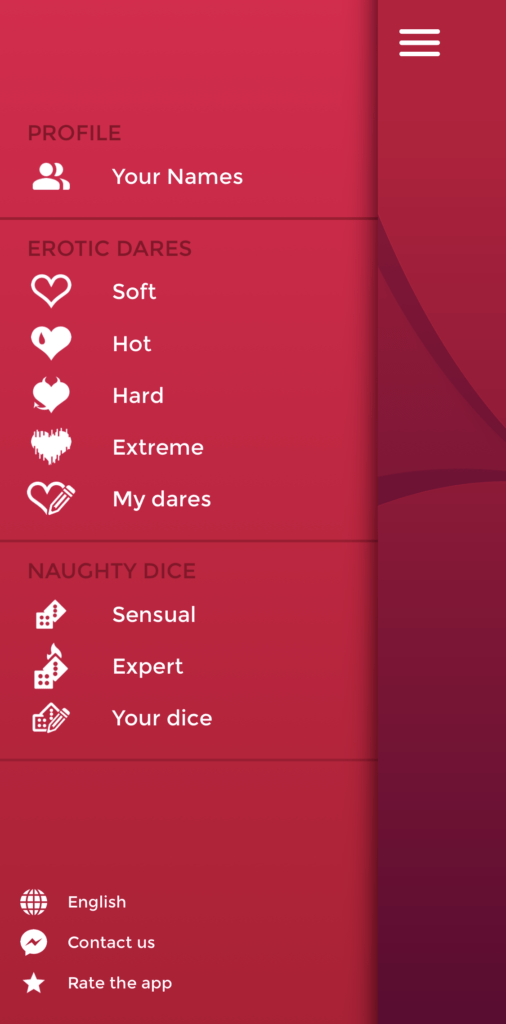 The naughty dice to vary the pleasures
This naughty dice game allows you to let the dice choose your next naughty action. Bite lips, lick neck… You'll be able to browse through a large number of combinations. There are two dices: the action dice, and the body part dice. When you roll them, each die will randomly land on an action as well as a body part. The dice will tell you what to do to your partner. They can land on a rather sensual action, or sometimes on something a little absurd, for instance: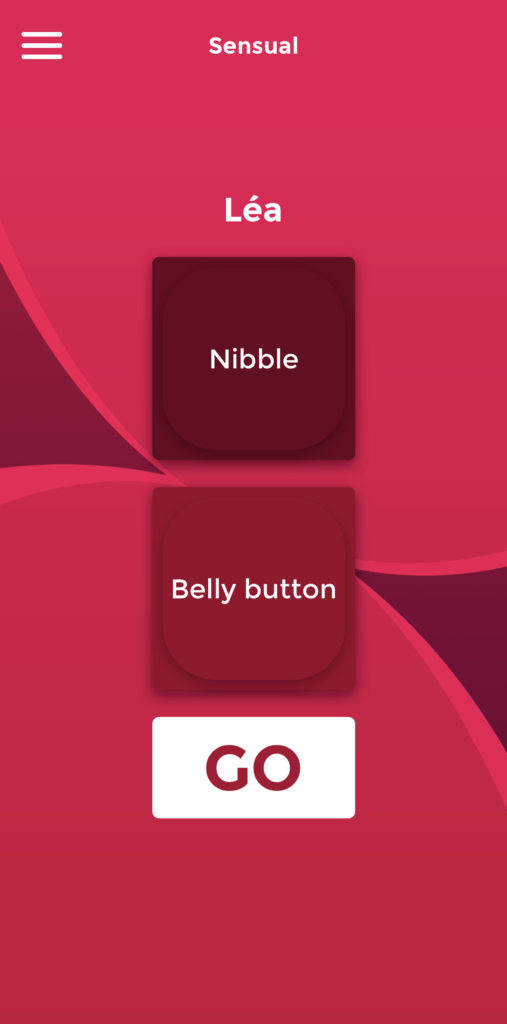 This game will allow you to diversify the foreplay. And if you want more, there are different levels that will take you to the edge of ecstasy. ?
Explore different levels of sensuality
The Couple Game app offers you different levels of sensuality in the naughty dice: sensual, expert and your dice !
In the sensual level, all the parts of the body that will be displayed remain relatively chaste, without being prudish, we assure you. These dice will allow you to start the game slowly with your partner, while making you want to go further… That's why we also created the expert level.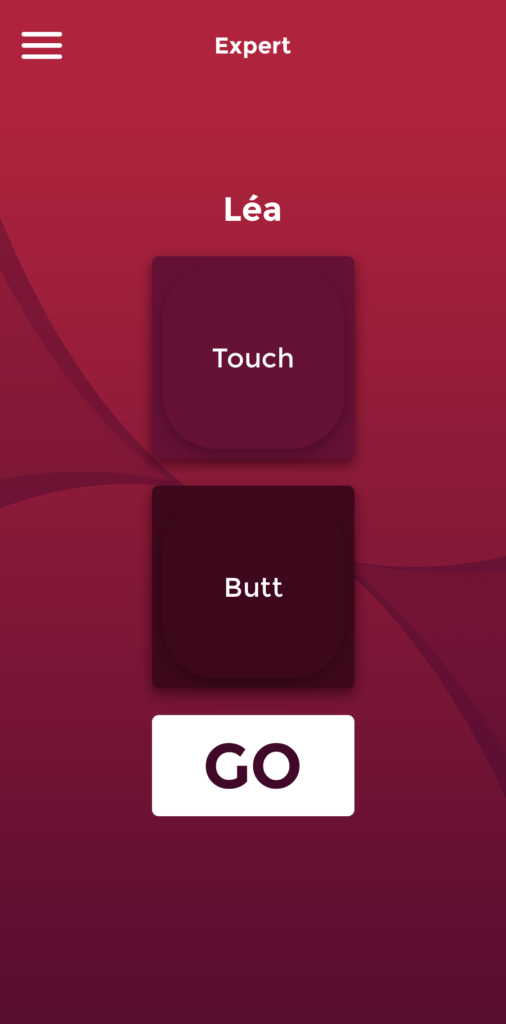 The expert level will take you further by offering you more daring actions. All different parts of your body will be exposed, and this for your greatest pleasure as well as your partner's. And if that's not enough for you, your dice should help satisfy your thirst. ?
Create your own naughty dice
In the expert level of the naughty dice, you'll be able to create your own dice. And satisfy all your desires and your naughty (or not) ideas. Here, the only limit will be the one that you impose on yourself. No censorship, no false pretense, just whatever your heart desires and wants to see on the dice.
We created this level because we know that the imagination of our players has no limits (no seriously, really not). And we also knew you needed a place to let your creativity run wild. Well, with the customizable dice it is now possible.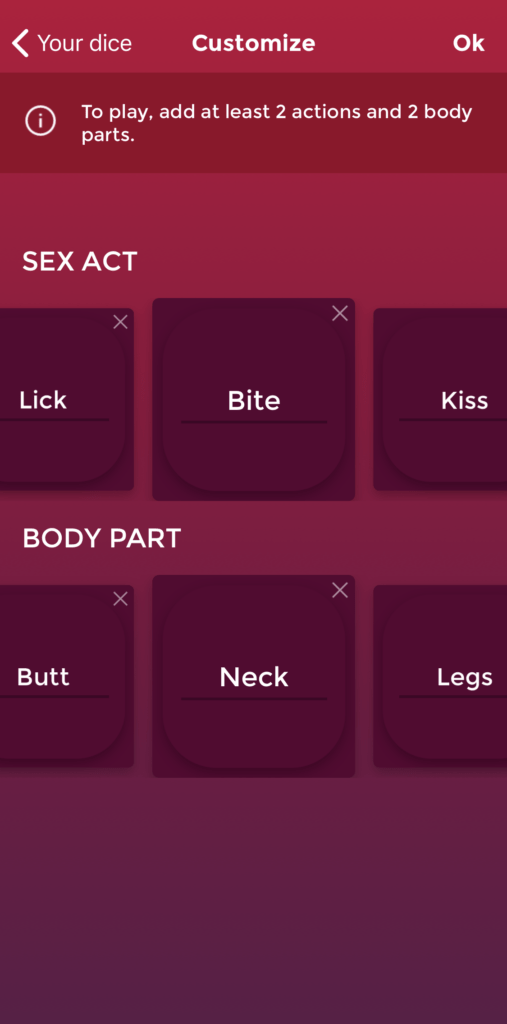 Discover more features of our app!