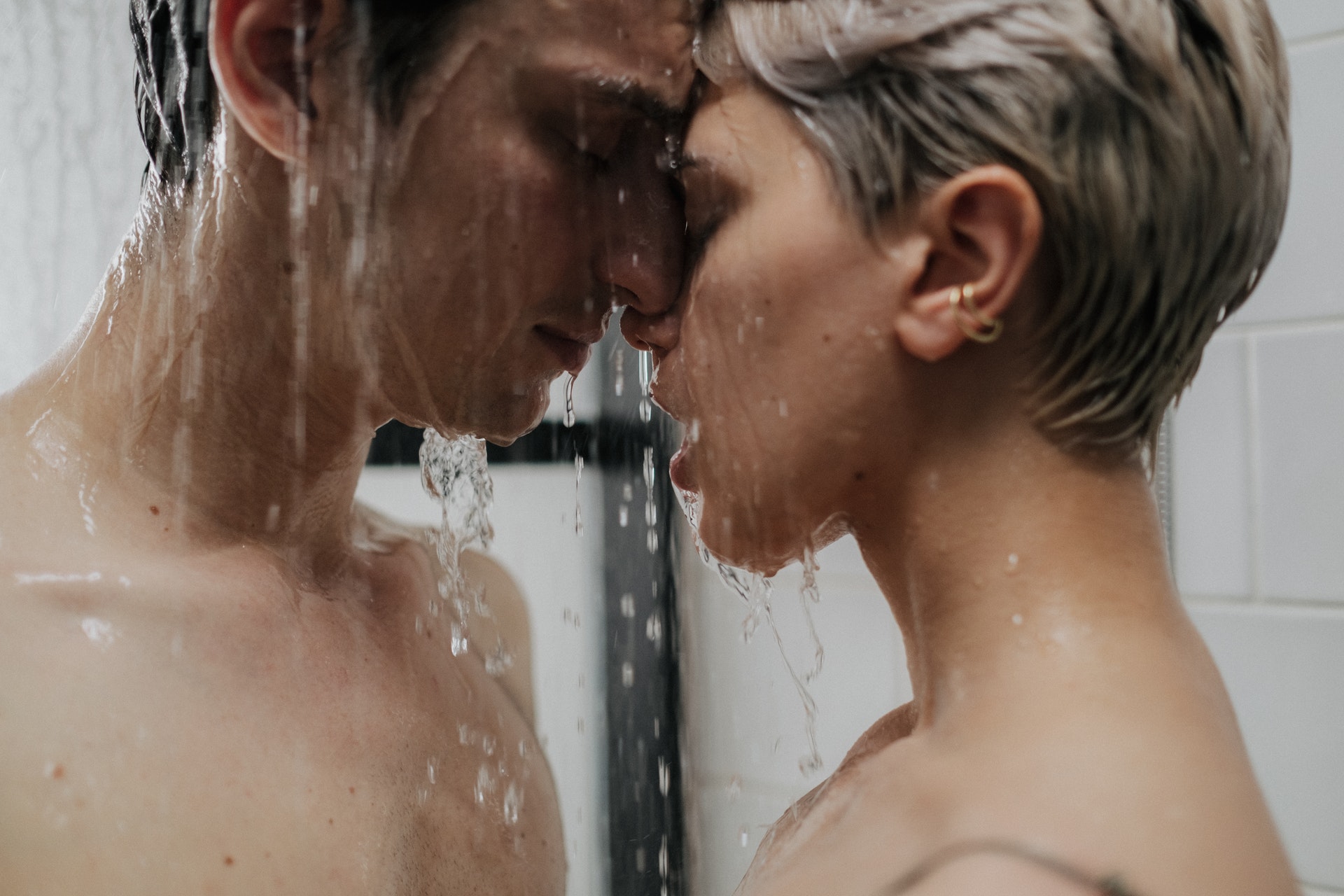 The best erotic games for couples!
Instead of searching for 30 minutes for the next show you're going to watch on Netflix, how about you and your partner play a little game? Even if text messages games for couple are great, we suggest you take it to the next level! Getting it on is a goal in itself, but if you want to spice things up a bit, we've found some erotic games for couples. It will makes you want to play, and more if you like… 😏💦
Talk, flirt, dare!
Great for parties or just an intimate date for two, this game will definitely heat things up and rekindle the fire in your relationship. Talk, Flirt, Dare is a card game designed for couples. Players pick a card, and take turns to answer the question, or complete a dare. This is not a competitive game, so there's no points or winner. The goal is to learn more about your partner and improve your relationship. This is a perfect erotic game for couples on a fresh relationship. It has three levels, Talk, Flirt and… Dare, obviously, as the name of the game suggests. The Talk level get you to learn more about your partner. Flirt level keeps the conversation going but it is more intimate. The last level, Dare, will give you challenges to perform together.
Playing the game is simple. As you go by the levels, the heat will rise until you and your partner burn (not literally…) from desire. 🥰
Couple Game app: the best erotic game for couples
We're getting away from board games, but it's for a good cause! Because this is one of the best erotic games for couples. If you don't know it yet, it's a mobile application that has been designed for a couple in the same room to play together. The concept is simple, it is the famous Truth or Dare game. Couple Game offers couples daring challenges and naughty questions that will make your evening… Much more interesting 😏
You will find more than 1000 dares spread over four different levels. The advantages of this app? Free and as a bonus, the possibility to create your own gages! The Soft level will get you off to a gentle start, to kick off an evening with questions that touch on the subject of sex and rather nice pledges. The Hot level asks hotter, more explicit questions, the temperature rises a notch. Hard level is even hotter and it is no longer a question of just making innuendos. Both dares and truths will lead to foreplay or at least to pronounced physical contact. And the Extreme level will lead you to a concrete physical relationship. As you progress through the levels, the questions get hotter. The application also contains sexy dices.
You will get to know each other better, explore your relationship…. and your bodies! 💦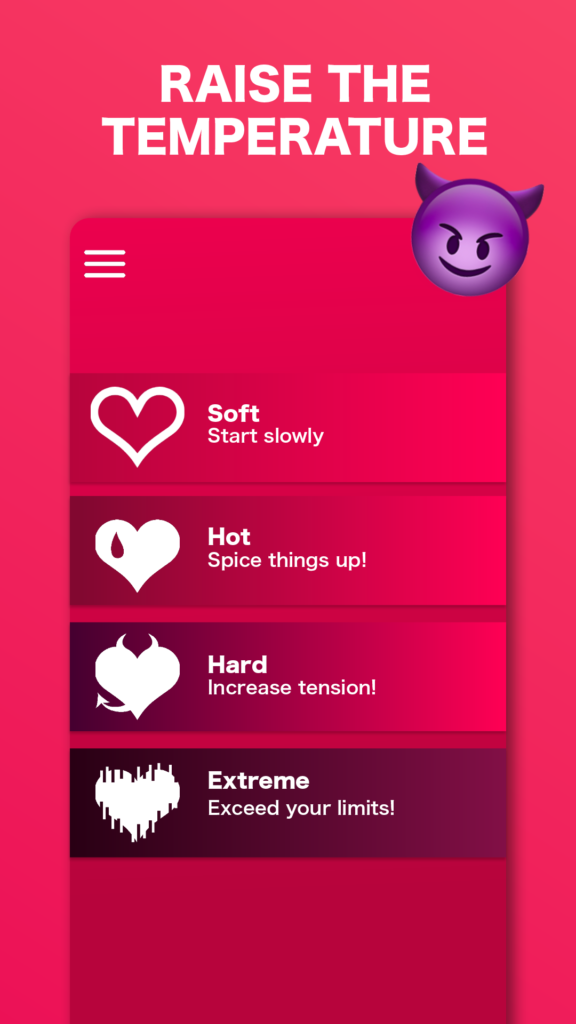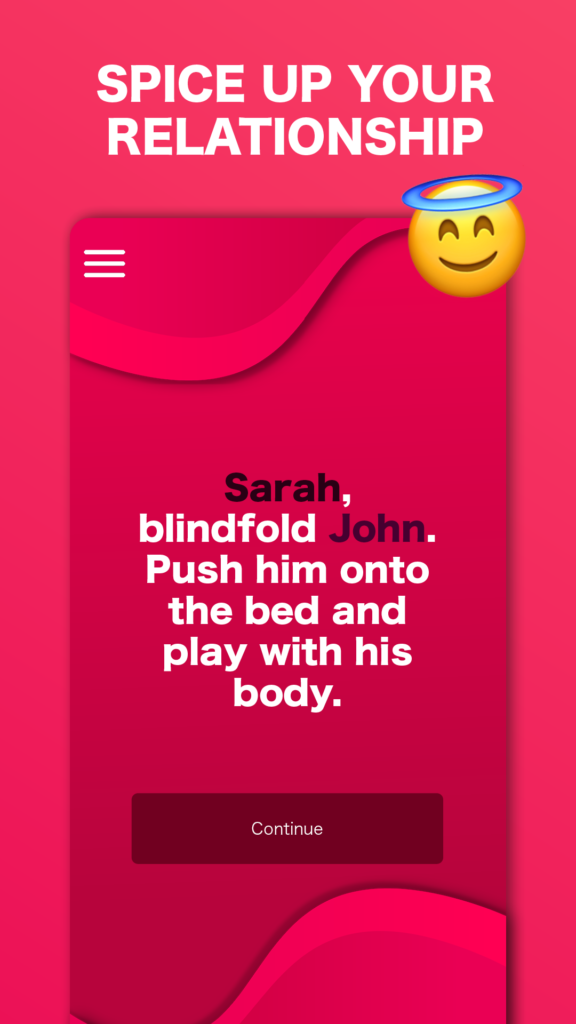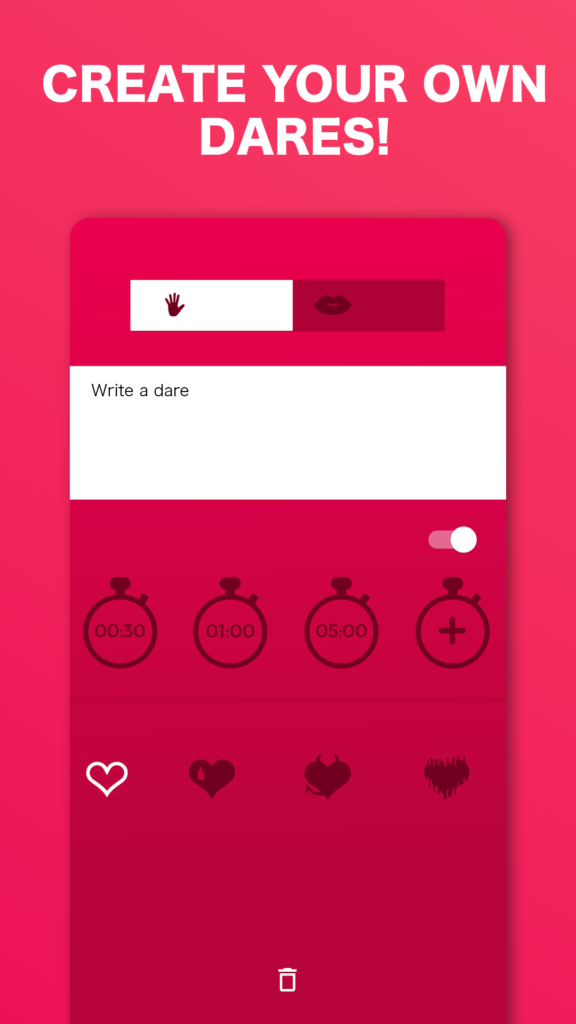 Monogamy, a Hot affair
Make sure to turn on the air conditioning because Monogamy will surely turn up the heat between you and your partner! It has four exciting categories that include: Intimate (pink), Passionate (puprle), Steamy (red), and Fantasy. It's even based on roleplay for maximum fantasy fulfillment. This is why it is mostly for advanced couple or long-term relationships. Not everyone are into roleplay games! Monogamy is specifically designed to spice up the things in your sexual life. It widens your curiosity, pushes your sexual boundaries, and gets you to intimately desire your partner. 💦
This erotic game for couples is pretty simple. You just need to win. For that, you have to complete each level by completing the circle on the board twice. In order to keep track on the game, you put a ring on your pawn. The first one is pink, first level, first intensity. 😎 After you completed the first circle on the board, you put another pink ring on your piece. You later put two purples and two reds after completing the levels. If you want to stay at each level once and not twice, you can totally do it. We won't judge you! You can also prolong the pleasure by making the game longer and playing each level three times. This is way too much… You can play it as you like!
The greatest erotic game for couples : Love Battleship
This game is an ice breaker to boost confidence, to try and enjoy the activities and fun that comes during the game. 🥰 Based on the classic boardgame Battleship, rules are easy and if you're lost, there are still some illustrated cards to help you to easily get the idea of the activity on the card! With this game, spice up your date with this romantic game for couples. This is a card game that will keep date nights exciting. Love Battleship is the perfect erotic game for couples with a sexy twist. Let the game guide you and your partner with its playful and romantic foreplay and intimate challenges. None of the cards are mandatory, so you can take things at your own pace.
The game contains multiple cards and grids, and you can even play it blindfolded, this way your other senses will be accentuated. So turn off your phones, and enjoy the night with just the two of you. 😏 There's also a Lesbian Couple version of this game!
We hope you've found your happiness among all these erotic games for couples and that you'll be able to recommend your favourite to your friends who get bogged down in the daily routine 😉
There is definitely a game that suits you!