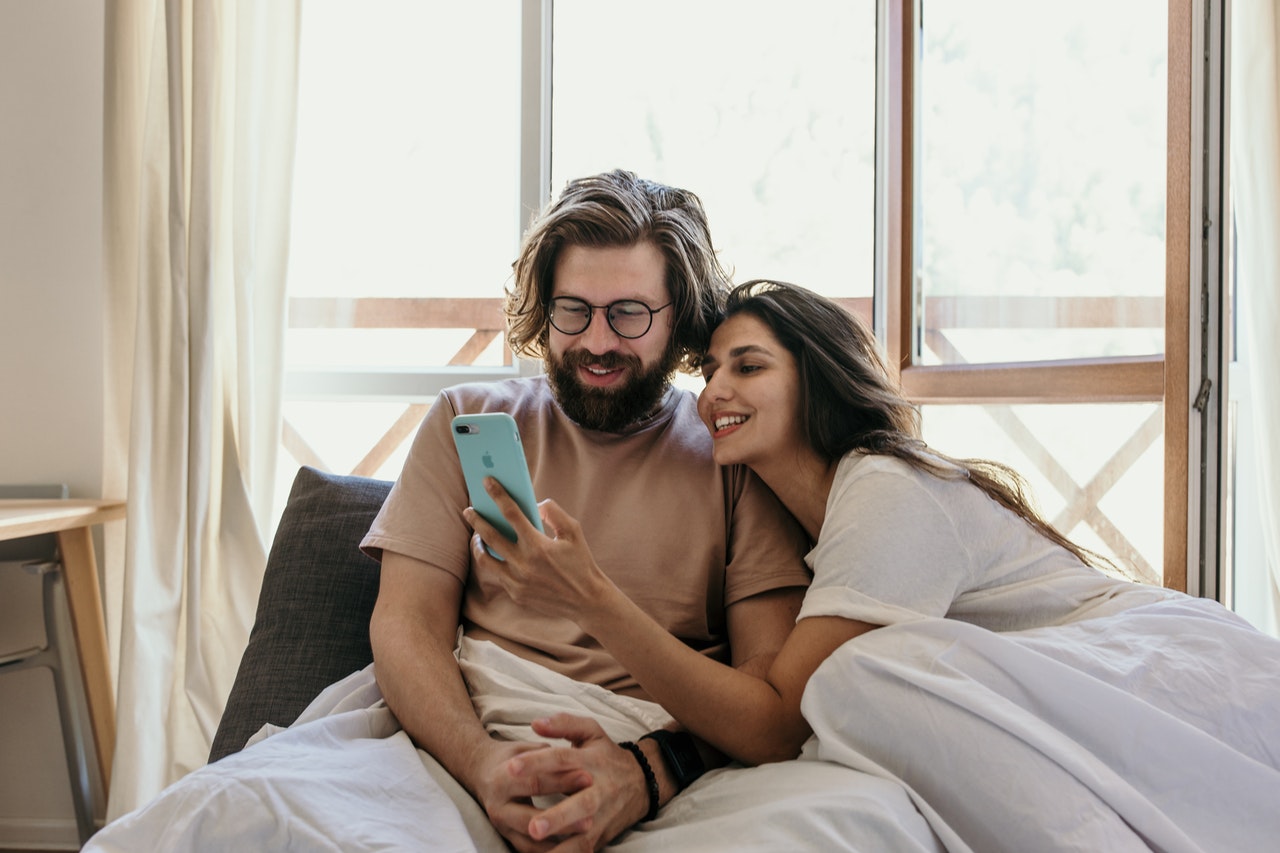 Discover the new update of our game for couples app!
There has been a growing number of people who are enjoying moments of intense pleasure with our game for couples. And because we strive to ensure that your 100% satisfaction is a top priority, we are happy to present you with a completely new update of our dirty game for two!
As we had previously mentioned in our last article about the app's update, we have spent the past few months working on an incredible innovation for our game for couples.
With this new function, you can take advantage of a completely personalized experience. Read on to learn more!
Define Your Preferences and Choose Your Sexual Practices
There's no doubt about it: there are an infinite number of ways to spend a passionate moment with your partner. To satisfy as many people as possible, we have created for our app several hundred challenges that touch on any kind of theme and a large variety of practices.
But we are aware that some challenges may interest certain users but not others. This is why we have thought of a new system which allows each couple to personalize their game experience according to what they want!
This system will be a quick questionnaire whose answers will determine the types of truth and dare challenges that come up during your game. Each question in the quiz corresponds to a challenge category. All you have to do is swipe right or left according to how you would like to respond. Let's be honest: we know you've already seen this kind of system before! 😉
Once the questionnaire is complete, you can begin your game by spinning the wheel. From there, start your completely personalized experience! So, get ready for things to heat up quickly with this dirty game for two…
The Perfect Moment to Experience New Things with Your Partner
This update of our game for couples does not just include this questionnaire. In fact, we have added dozens of new dirty truth and dare challenges! These challenges for couples include some of the specific themes brought up in the questionnaire.
So, by responding to this questionnaire, you can try out new practices or discover a completely new side of your sexuality.
To guarantee you have the greatest and most sensual experience ever, it is best to fill out your questionnaire by yourself (don't let your partner peek!). That way, you will be surprised when the challenges appear!
And if you have made a mistake when completing your questionnaire, no worries! You can always go back and update your preferences whenever you want. Also, if you ended up not liking some of the challenges that came up during your game, the questionnaire allows you prevent these from showing up in the next round.
Like we mentioned in our last article about the app's update, your privacy and data protection is extremely important to us. So, we would like to reassure our users that we do not save or disclose any data about your personal preferences in the app (such as choice of categories, sexual orientation, etc.). This data remains completely anonymous, so it is impossible for us to share it with you or anyone else.
We Need You to Improve Our Game for Couples
We have spent a lot of time on this new function, and we sincerely hope that you will be happy with it and that it allows you to experience something completely unique with your partner.
We are proud to co-create this app with our users thanks to their precious feedback and comments. And because you (almost) always have great ideas, feel free to contact us on Messenger or Instagram to share with us some of your suggestions!
See you soon for the next update, coming out in early 2022!