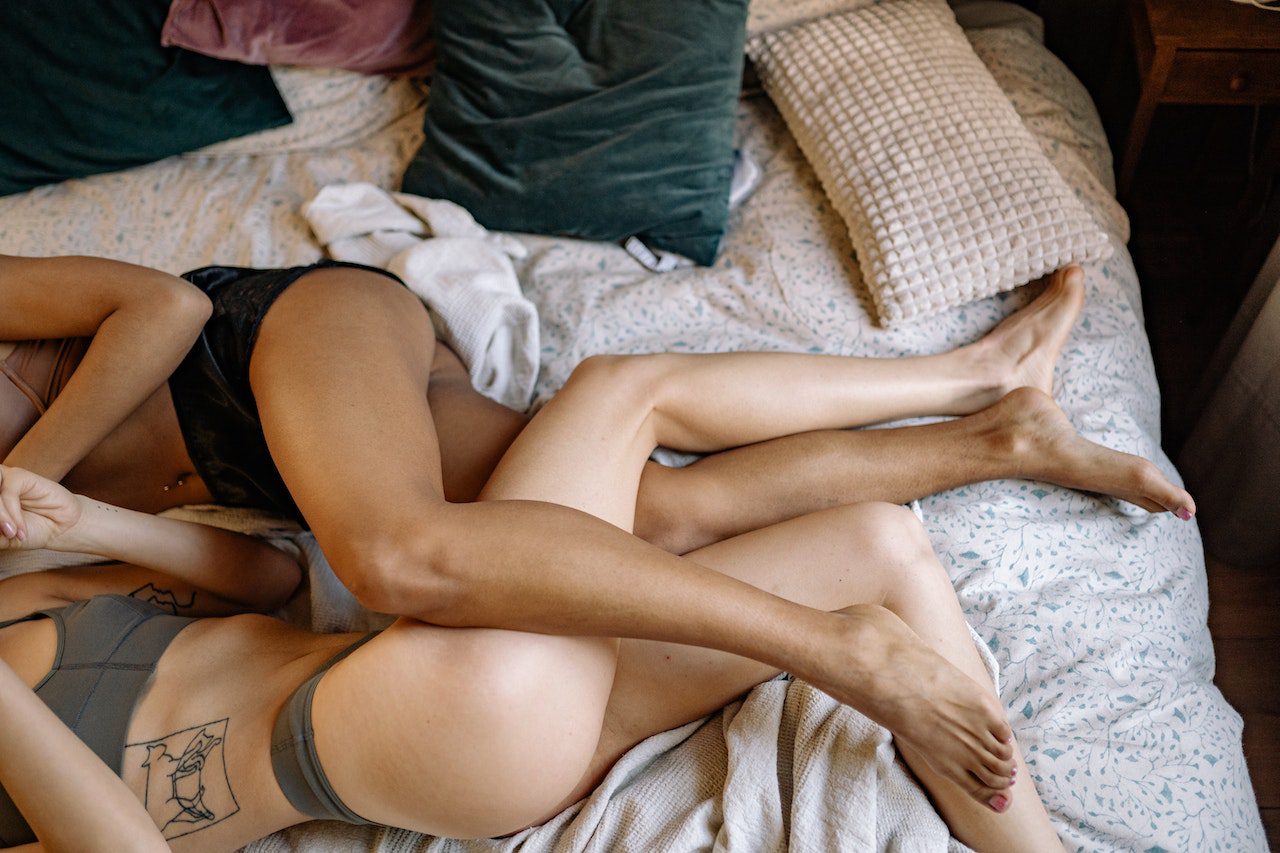 Couple game, the spicy app to improve communication in the relationship
Communication in the relationship is a subject that concerns many men and women who fear encountering difficulties in sharing their thoughts, desires or fears with their partner. After all, whether it's to share fantasies, or fears, the act of expressing them out loud makes them real and takes us out of our comfort zone with that famous "that's it, I said it".
But don't panic, because even for the most shy of you there are many solutions to overcome this fear and improve communication in the relationship, and this is one of them that we are going to present to you today: games for couple 🤩!
Games for couples
Why play games for couples? As with board games or video games, the concept of a game for couples is to have fun, to have a good time, so it is on this notion of pleasure and fun that we focus during the creation of a game for couples. The idea is to address topics that can be a source of apprehension or stress, in a fun way! This is why a game for couples allows partners to free their thoughts and talk more simply.
Today, you should know that many games for couples exist, in board game or mobile game format. For the majority, their concept is quite simple: you and your partner are going to ask each other questions such as "how do you imagine our relationship in 2 years?", "what do you like the most when we are together ?".
As a first couple game, this type of question can actually help express thoughts and share fears or desires with your partner. However, the gameplay is repetitive, and the questions can quickly become boring. That's why we created Couple Game 😍!
Couple game, how to improve communication in the relationship with games for couple?
What is Couple Game?
Couple Game is a unique mobile game for couples! This application will allow you to have fun by taking up challenges and answering more or less hot questions according to your preferences. Based on the principle of the Truth or Dare game, Couple Game stands out from other games for couples thanks to a modern and new drafting of the challenges offered for a 100% unique and sexy content 🔥!
Improve communication in the relationship thanks to a personalized gaming experience
Communication in the couple is a subject that fascinates us, we are committed to giving as many keys as possible to our players so that they can flourish in their gaming experience in order to communicate and have fun with their partner.
To do this we have chosen to create different levels that will allow each couple to play according to their desires, whether they feel a little shy, hot, whether they want to spice up their relationship and their hugs, for example . To each couple 💞, their level!
Indeed, we have chosen to make the gaming experience as personalized as possible.
In particular, we have created an extensive test, available in the game settings and which allows you in a few minutes to define the themes that you wish or not to address in the game. Of course, each player answers the questionnaire individually, then the results allow the game to select the best challenges, tailored to your preferences and those of your partner. This will allow you to improve communication in the couple by dealing with subjects that you might not have broached during a banal discussion with your partner!
In Couple Game you will also have the possibility to create your own challenges and questions, to arrange them in the levels you want in order to see them appear among all the challenges of the game during one of your games. And for even more spice, you can choose to play only with your personalized questions and challenges, for a particular romantic evening 😏, for example!
Naughty dice for your romantic evening
We regularly make improvements to the Couple Game app. Also you can already find a small mini-game there: the naughty dice!
These dice will allow you to raise the temperature between you and your partner. Roll the dice and see what they have in store for you, kiss your partner's belly or stroke their hair, anything is possible! These naughty dice are also customizable, you can, for example, add the actions and body parts you want, enough to satisfy all the desires of your couple ❤️!