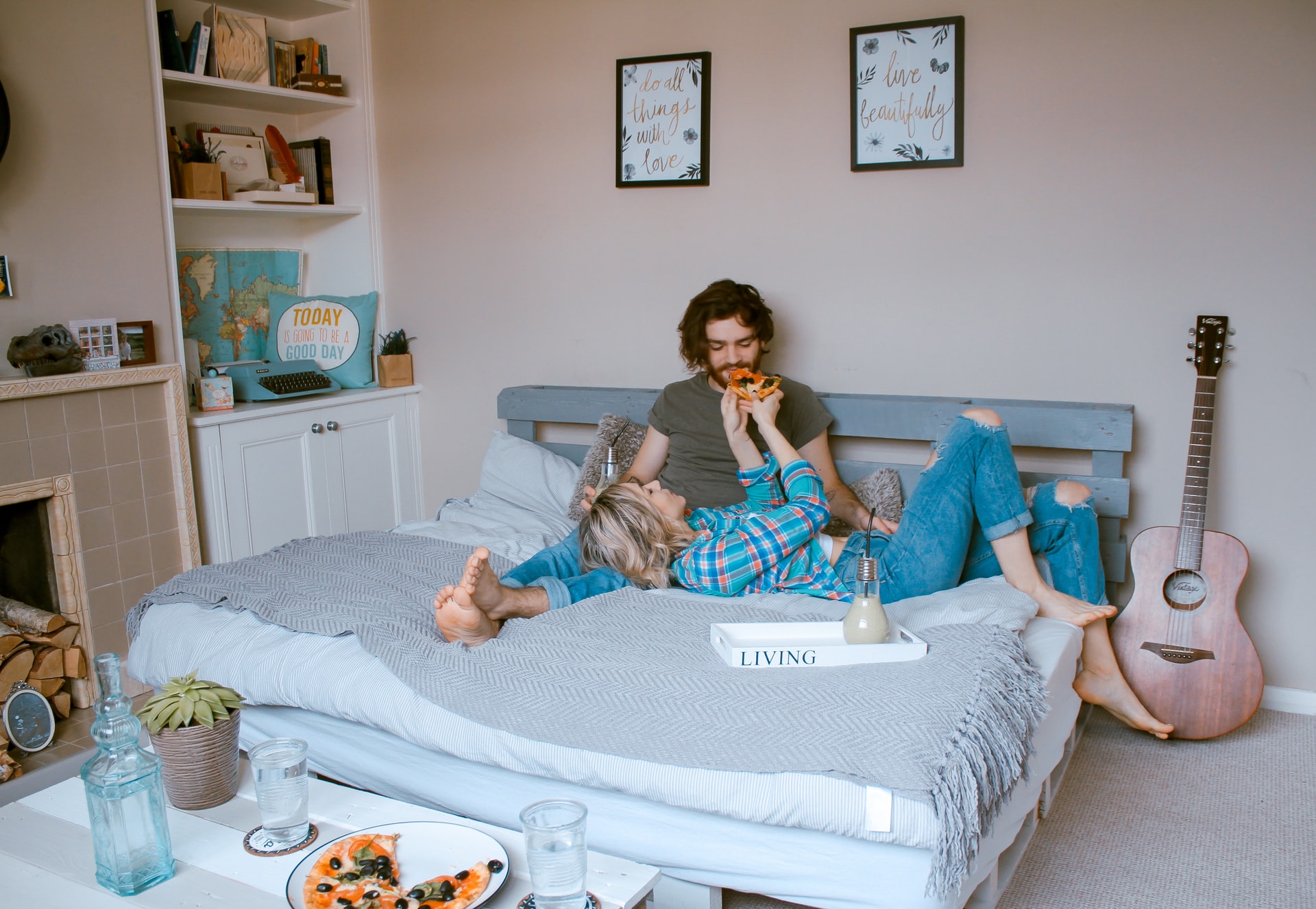 Ditch the Classics and Get It On with these 15 Atypical Songs
"I feel sex is a beautiful thing between two people.  Between five, it's fantastic." — Woody Allen
There are so many benefits to music. Not only is it good for your brain, but it's also good for your libido. It's no secret that there's nothing better than a great playlist to put you in the mood during a romantic evening. This can be explained by the simple fact that music increases the release of pleasure-causing substances in your brain that enhance your mood and liberate you from your inhibitions (yeah, you know, when you dance to the Backstreet Boys without ever having a drop of alcohol). 
We have therefore created this playlist for you and your evenings of fornication.
Marvin Gaye, Barry White, Dirty Dancing… We all know the classics for a good love making sesh. And while they are the crème de la crème of sexy jams, we've complied an alternative list of songs for your intimate moments . We know that various platforms exist to create romantic playlists (Spotify has a decent collection), but it's always nice to discover music by yourself and share it when the moment's right.
So, here are the 15 best songs for making love (the order is not hierarchical, by the way). And for those really raring to go, we've added a few bonus tracks so that you can keep it up…
1- Laisser Lucie Faire – Guts (you certainly don't need the guts to get into this song)
2- The Wind Cries Mary – Jimi Hendrix (they just got it in the 60's, you know?)
3- Indian Summer – The Doors (just let the music guide you…)
4- Marijuana – Rilès (results guaranteed)
5- The Hills – The Weeknd (actually, probably all of their songs)
6- Azure – Paul Kalkbrenner (the bass = major aphrodisiac)
7- Ta Reine – Angèle (her voice is like velvet)
8- Chantaje – Shakira (of course you can dance while having sex)
9- Sky and Sand – Paul Kalkbrenner (with quality speakers for the full effect)
10- Ballade de Melody Nelson – Serge Gainsbourg (for some love making à la française)
11- ily – Surf Mesa (remix of a classic)
12- Strobe – Deadmau (it starts off slow but builds and builds and builds…)
13- Order More – G Eazy (going at it the American way)
14- Summertime – Janis Joplin (nothing can spark the flame quite like Janis)
15- You & Me – Disclosure (the cherry on top of it all)
Bonus Tracks…
Lovely – Billie Ellish (the queen of sensual music)
Fuck it I love you – Lana Del Rey (another queen of sensual music)
Stargirl Interlude – Lana Del Rey ft The Weeknd (an unbeatable combo, these two)
And there's our selection of the best music for some quality sexy time! We hope that you like it! May it be just the thing to help you have a hot and steamy night.
Find plenty of other ideas to add a little spice to the bedroom on our website!