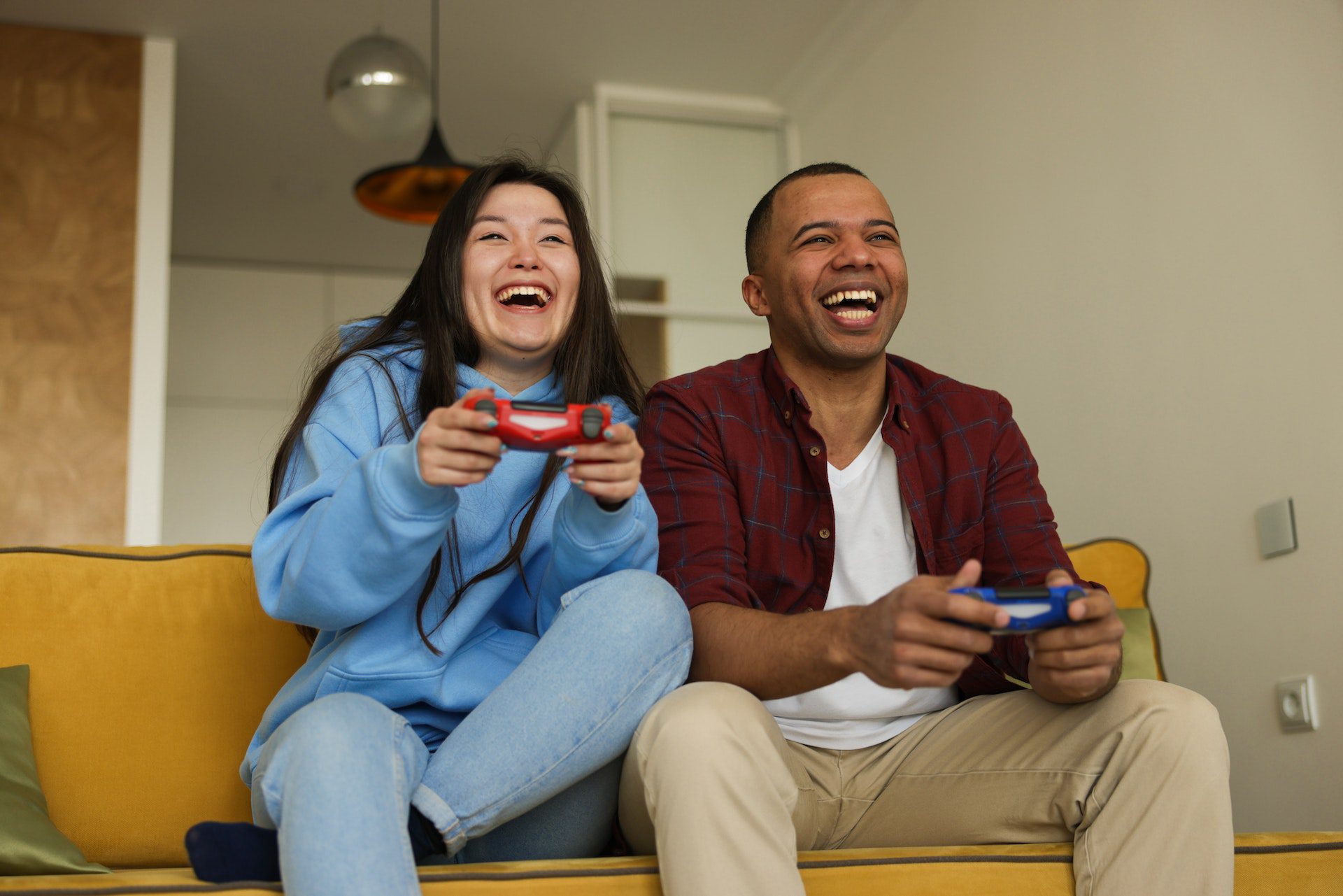 Top 5 videogames for couples
If you're looking for an immersive videogames for couples, you've come to the right place. Video games offer a multitude of stories and adventures to experience together, whether you're beginners or experienced players. In this article, we'll present you with the best video games to embark on a couple's adventure.
Embark on an Exciting Duo Adventure!
Escape with your partner on an exciting adventure. Take on different characters and explore unique worlds for unforgettable moments of togetherness in various video games designed for couples!
It Takes Two
With It Takes Two, indulge in moments of togetherness and enjoyment at every turn! Get ready to dive into a fantastic world filled with challenges, emotions, and surprises.
In It Takes Two, you embody Cody and May, a couple on the verge of separation. But behold, a mysterious magic transforms them into dolls and embarks them on an incredible quest to regain their human form. What makes this game so special is that it can only be played cooperatively. You and your partner must work together to overcome obstacles and face formidable bosses. The cooperative aspect is at the core of the gaming experience. Each character possesses unique abilities, emphasizing the importance of collaboration and communication to progress.
But that's not all! The game also offers a touching story that explores the ups and downs of a couple's relationship. You'll be transported on an emotional journey where you must overcome your differences and learn to work together. It's a profound and heartfelt experience that will strengthen your bond with your partner.
The Dark Pictures: House of Ashes
Looking for a way to spend quality time with your significant other while experiencing thrills and exhilarating moments? Try The Dark Pictures: House of Ashes!
Imagine being immersed in a dark and mysterious story, with twists and turns at every corner. In The Dark Pictures: House of Ashes, you play as a group of American soldiers trapped in an underground temple in Iraq. But beware, this is no ordinary temple! It houses terrifying creatures and ancient secrets waiting to be uncovered.
What makes this game so special is its cooperative multiplayer mode. You and your partner can support each other to solve puzzles, make crucial decisions, and survive the horrors that surround you. Communication and coordination are essential, making it an incredibly immersive gaming experience for couples.
Love Platformers? These Video Games for Couples are for You!
Get ready to jump, run, and have fun with your partner in a couple's platformer! Embark on an adventure filled with challenges and togetherness that will strengthen your bond through videogames for couples.
Unravel Two
In Unravel Two, you play as two adorable yarn characters, Yarny and their new friend. Together, you'll embark on an extraordinary adventure, solve puzzles, and overcome obstacles using your knitting and jumping skills. The game emphasizes cooperation, making it an ideal experience for couples who enjoy working as a team.
Unravel Two is its local multiplayer mode. You and your partner can control each character, helping and supporting each other throughout your journey. This creates a unique dynamic where communication and coordination are essential to progress.
Whether you're a seasoned player or a novice, Unravel Two is accessible to all skill levels. The game offers a perfect balance of fun and challenge, making it an enjoyable experience for all couples. You can even customize your characters with different yarns and accessories to add a personal touch to your adventure.
Sackboy: A Big Adventure
In Sackboy: A Big Adventure, you play as the charming character Sackboy, a small fabric creature with an endearing personality. Your mission is to save Craftworld, an imaginary world, from the clutches of the villainous Vex. You'll face challenging levels, solve puzzles, and collect items to progress.
What makes Sackboy: A Big Adventure so special is its cooperative multiplayer aspect. You and your partner can play together in local mode, helping and having fun with each other at every moment. Whether it's jumping, running, or solving puzzles, collaboration is the key to success. It's a gaming experience that's perfect for couples who enjoy having fun and facing challenges together.
Videogames for couples offer an immersive and emotional gaming experience that you can enjoy together. Whether you're playing on Nintendo Switch, PC, or PlayStation, there's a multitude of videogames for couples to embark on a duo adventure. So, grab your controllers and dive into a captivating story together!